Fearless is a dialogue between the breath of a whale and the breath of a human.
Inspired by the expedition that Daniela Marcozzi carried out with Guadalupe Villalobos and Ana Sofia Morales in Baja California (Mexico), Fearless dives into the radical blue, where the movements and breaths of grey whales make humans lose their fear of not being immense.
A performance by Marcozzi Contemporary Theater
Concept: Daniela Marcozzi
Performance: Daniela Marcozzi and Hannes Buder
Assistant to the dramaturgy and co-direction: Cecile Rossant
Live cello: Hannes Buder
Music and sound design: Didier de la Rose
Costume: Susanne Kasper
Camera: Daniela Marcozzi, Guadalupe Villalobos and Ana Sofia Morales
Video projection: Sebastian Steins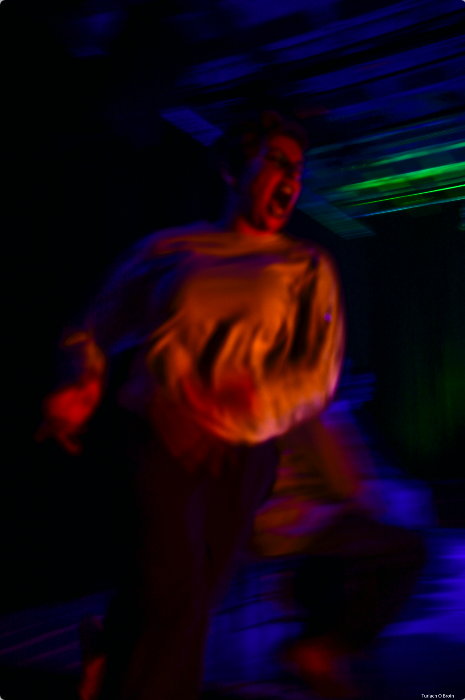 Entrance: 10 – 15 Euro
All spaces are level to the ground or accessible by ramp. Should you be faced with accessability issues, please reach out to us via veranstaltung@expedition-metropolis.de or 030 47 98 01 52 in advance. We will do our best to facilitate your visit.